Kiskatom Fire District: A Success Story
The Kiskatom Fire District in the Town of Catskill turned to the experts at BOGC—many of whom are volunteer firefighters themselves—when it needed a loan to purchase a much-needed $375,000 pumper.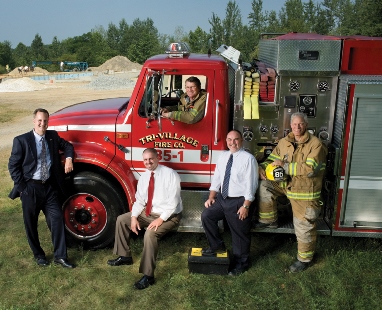 Tri-Village Fire Company: Financing Made Easy
Tri-Village Fire Company, which serves Chatham Center, Old Chatham, and Malden Bridge, NY, has depended on the Bank for equipment financing for years.  BOGC helped them finance the construction of a new fire station large enough to house modern trucks and other firefighting gear.
Redfield: Fire Truck Financing
Redfield Volunteer Fire Company, Inc. serves both the town of Redfield and the town of Osceola.  BOGC assisted the Fire Company with financing to support the purchase of their 2018 Spartan Metro Star-X Fire Engine.  The Bank takes great pride in working with community and volunteer organizations across the state of New York and Massachusetts.
Loan CalculatorDetermine payment amount based on rates and terms.